We are eight weeks into our school year and currently visiting our third country in our Around The World adventure, but I'd like to backtrack a bit to share some of the things we did at the beginning of our travels.
To kickoff our adventures we began with a sort of Geography Overview Week.
During that time we read one of our all time favorite books, How to Make An Apple Pie And See The World by Marjorie Priceman.
In fact, we read it more than once, and after a few readings we played the following simple game to review what we learned...
What You Need:
A copy of the book How To Make An Apple Pie And See The World
World Map (wall, atlas, or globe)
Dice with the countries mentioned in the story written on them. Here's a blank paper dice template, or you can make your own spinner or cards to draw - whatever is easy to throw together. You just need a random way for players to "choose" a country. The countries are Italy, England, France, Sri Lanka, Atlantic Ocean, Jamaica, Vermont.
Ingredients for the apple pie listed in the story. If you don't want this game to end with the making of an apple pie, you can simply write or draw each ingredient onto separate index cards.
Eggs
Butter
Cinnamon
Salt
Sugar
Apples
If making the pie, you'll need a recipe that you like. The one at the end of the story is too time-consuming for me. :) See the bottom of this post for an easier version.
How to Play:

1. Players take turns rolling the dice (drawing a card, however you want to do it) to choose a country.


2. After rolling the dice, they must find that country on the map, name the continent where it is located, and then go and get the ingredient that came from that country (or find the card with the correct ingredient on it).
3. After all of the countries and ingredients have been selected and identified, then it's time to make your pie!
That's it! This was such a simple game, but even my oldest enjoyed playing it, and it was a great way to finish up our Geography Overview Week.
Now here's the yummy but Easy Apple Pie Recipe I promised (courtesy my good friend Debbie):
Filling Ingredients:
5 to 6 baking apples (diced)
1/2 cup sugar
1 tsp. cinnamon
Topping:
1/3 cup sugar
3/4 cup flour
1 stick butter
*You'll also need 1 store bought frozen pie crust.
Directions:
1. Mix all filling ingredients together and put into store bought crust.
2. Combine all topping ingredients until you have a crumb mixture.
3. Sprinkle over apple mixture.
4. Bake at 400 degrees for 35-40 minutes or until topping is dark, golden brown.
(Quick plug for this apple corer, peeler, slicer.
It makes apple pie baking so easy. You can get them at Bed, Bath, and Beyond and other places too for around $20.00. Best birthday gift ever! )
Our pie was delicious, and so fun for the kids because they basically made it themselves. It was gone in two days, and we just couldn't help wanting more, so we made another one. :)
Hope you enjoy this story, game and recipe as much as we did!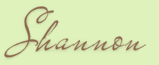 (This post contains an Amazon affiliate link. Thanks for supporting my blog!)