This year we are taking a trip around the world! We began our travels last week and are using Galloping The Globe along with many other resources for our country studies.
We kicked off our adventures with a sort of geography overview week, during which we read lots of great books and did a few activities to go along with them.
One of the first things we did was read a fun little book called
Me on The Map
by Joan Sweeney.
This book does an excellent job of explaining the concept of city, state, country, etc. to children. Even though it is geared for younger ages, our whole family enjoyed it - even my 11-year old.
After reading the book we made our own
Me on The Map
layer booklets using
these templates
I made.
The booklet consists of 8 different maps:
my room
my house
my street
my city
my state
my country
my continent
my world
I had the children draw one map each day, beginning with their rooms and working their way through the list. For the map of our street, it was helpful to walk down our street together with paper on clipboards, making our sketches outside.
Another (quicker) option would be to have your child draw only the maps of their room, house, and street. Then they could color maps that you print out of your city, state, country, etc.
This was a time-consuming project, but one that required problem-solving skills and taught us quite a bit about map-making. It was worth the time and effort that was put into it. The finished booklets will go into our Galloping The Globe Scrapbooks.
Feel free to download and print
my templates
for your children to make their own
Me on The Map
booklets.
Enjoy!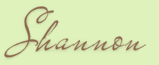 (Disclosure: This post contains an Amazon affiliate link.)