Since we are currently studying Italy in our Trip Around The World, I chose one of Italy's most famous composers, Antonio Vivaldi, for our first composer study of this school year.
A few things we learned about Antonio Vivaldi...
He was born in Venice in 1678.
He composed during the Baroque Period.
He studied to be a priest, but soon after his ordination he gave that up to compose music.
He had red hair, and was given the nickname "The Red Priest".
His father taught him to play the violin.
For most of his working life, he taught music at the Ospidale della Pieta, a sort of orphanage for girls. There he composed music and conducted an all girls orchestra. This orchestra was made up entirely of girls who lived in the orphanage. They gained an excellent musical reputation, and royalty and other important people traveled to Venice to hear their performances.
Vivaldi is most famous for the many concertos he composed, but he also composed numerous other works including operas, oratorios, cantatas, and sonatas.
Vivaldi's most famous work is his Four Seasons, a set of four concertos (concerti) composed to accompany four sonnets. It is supposed that Vivaldi wrote the sonnets, but this is not known for sure.
Listening List
We only studied Vivaldi for two weeks, so we mainly listened to portions of his Four Seasons and his famous choral work, Gloria. You can find good quality performances of both of these on Youtube. I particularly recommend the Four Seasons performed by Itzhak Perlman and the Israel Philharmonic.

As always on Youtube, please use caution when viewing with your children. More and more I'm finding that inappropriate ads and videos are popping up on otherwise innocent pages. I typically pull up the video we need when my children are not in the room, and then enlarge it to full screen so that their little eyes can't see all of the garbage in the sidebars.

Vivaldi Resources
Some of these we used and enjoyed. The others are resources on my wishlist that were unavailable at our local library, so I cannot vouch for everything here.


Websites
Making Music Fun
: some biographical information, along with the sonnets that were written to accompany
The Four Seasons
.
Vivaldi Notebooking Pages
from Nadene at Practical Pages (scroll down the page for a link to the download).
After completing the notebooking page, we printed the image at the top of this post and placed Vivaldi on our timeline.
I hope you enjoy the music of Vivaldi as much as we have!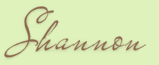 (Disclosure: This post contains Amazon Affiliate links.)