This past week we've had some Five in A Row fun with
Harold And The Purple Crayon
.
We have used Five in A Row off and on throughout the six years we have been homeschooling, and some of our fondest learning memories have been made while "rowing". This is not a curriculum review and I'm receiving nothing in return for writing about it, but I do want to give it a quick plug for those of you with younger children who may be looking at curriculum and trying to make decisions for next year.
Five in A Row is not the only thing we use around here, but it is the very first curriculum we used, and
I am drawn to it again and again because of how well it fits into a Charlotte Mason education.
The short lessons, gentle learning, and cuddling up on the couch each day to enjoy memorable living books with my children are all things that have laid a foundation for loving to learn in our home. Things that all of us can enjoy doing no matter what kind of curriculum we use.
To see and read about some of the Five in A Row memories we've made over the years, you can visit
this page
.
Even if you never check out the curriculum, I highly recommend visiting their site and printing out the list of books for which the lessons are written.
It makes a great reading list to keep handy on trips to the library or used bookstore.
These titles are some of the most wonderful children's books you'll ever read with your family. Many of them are old classics such as
Make Way for Ducklings
by Robert McCloskey (one of our favorties), but there are plenty of newer titles included as well, like
Arabella
by Wendy Orr.
Now on to our week with Harold...
Written and illustrated by Crockett Johnson, Harold is the story of a little boy with a purple crayon and a big imagination. One day Harold decides to take a walk with his crayon and ends up drawing all kinds of adventures for himself, some intended and some accidental. Harold is always able to think fast and draw himself right out of any trouble he falls into though, and the end of the story finds him safe at home where he started.

We began our week by pulling out the butcher paper and drawing our own adventures. Even Superman couldn't resist joining in.





An Ocean Adventure



A visit to a big city



On Tuesday we delved into a lesson on fractions. (Harold draws and eats several pies in the story.) I found these free templates for "fraction pies" at Homeschool Share. They have some wonderful "Harold" resources there...all free and ready for you to download and use. :)



After working with the fraction circles for awhile, the girls came up with the idea of creating fraction pie critters. I love seeing their creative minds at work with absolutely no input from me.
Next up was a lesson on the phases of the moon. To go along with it, we read
The Moon Seems to Change
by Franklyn Branley, a Let's-Read-And-Find-Out-Science book. Many of the books in this series have some great experiments that you can do to illustrate the content you've read about. This title's experiment involved an orange stuck on a pencil, a flashlight, three children, and a dark room. It illustrated how and why the moon changes throughout the month, and the kids had a blast with it.
We used a little flap booklet from Homeschool Share to illustrate the moon phases, and we'll include this in a lapbook we're putting together about Harold. You can download the flap book from
this HSS page
. Just scroll down to the
Sun, Moon, Stars
download, and it's on pages 22 and 23 of that pdf. By the way, this is an awesome free space lapbook that the wonderful Homeschool Share ladies have created.
Here are some other printables and activities we completed throughout our week. Once again you can find the links to all of these at Homeschool Share. Just go to
this page
and scroll down for the download link you're looking for.
We illustrated the poem Johnny Drew A Monster.
We played Harold's Drawing Game.
We made a Book of Purple.
We made a Ways to Travel booklet.
We watched a video about how crayons are made.
We also learned to draw a moose using the lesson from Draw, Write, Now book 7.
Thanks for reading along as I chronicled our Harold adventures. I hope you can check this story out at your local library and enjoy it with your children.
Have a blessed week!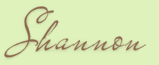 .
Disclosure: This post contains images of books which are Amazon affiliate links.