I heard about geocaching for the first time a year or so ago, but it's been around since 2000.
I'll give you the Wikipedia definition:
Geocaching.com
is the main website for geocachers around the world. There you can type in your zip code and all of the geocaches hidden in your area will pop up. There are maps, driving directions, and the coordinates that you need to download to your hand-held GPS. You will also find a helpful
"Getting Started"
section that has info. for beginners.
Kurt got a GPS for Christmas, so a few weekends ago we decided to give this hi-tech hobby a shot. What we learned is that geocaching can be exciting, frustrating, adventurous, and educational!
Our first few searches yielded nothing, but just as we were about to call it a day we ran into a veteran geocacher who was more than happy to share some tips with us that resulted in us finding our first cache, or treasure.
Setting out on our first hunt at a local park
Everyone had a turn being in charge of the GPS. Sweet Pea thought it worked well as a cell phone too.:)
Our first find! (FYI: Ski goggles are not required for this hobby, but Giggly Girl enjoys wearing hers everywhere. :)
See how tiny it is? It's called a nano cache and was hidden up under the lock of the wrought iron gate. Not all caches are this small or difficult to find. There was only room inside of this miniature canister for a tiny rolled up piece of paper to initial and date.
Before we headed home we decided to try for one more cache that was listed as easy on the Geocaching.com site. It was located in a family cemetery that we drive by everyday. We always thought this place was some sort of memorial but had never stopped to check it out. While we were searching for the "treasure" we stopped to look at the gravestones of these early settlers of our community. Some of them dated back to the 1700's. We had no idea that people had established a small pioneer community here back in the 18th century, and it's less than a mile from our house!
This is one of the older markers we found. "Sarah" was born in 1767. Since we've been studying the American Revolution, I was able to explain to Superman that this lady was about eight years old when the war started. A neat little history tie-in that we weren't planning on finding.
This was one was in a film canister and stuck in the knothole of a tree. Superman found it and was thrilled.
Inside the canister was the log that we had to sign and date.
Before we started our adventure I was under the impression that all "caches" were large enough to contain small toys and trinkets that kids would enjoy. We now know that a good portion of them are like the ones we found, containing only a logbook. The kids were excited just to find these, but I have since learned that you can find descriptions of the different caches that are listed on Geocaching.com. Usually they will tell you if a cache has toys or trinkets that you can trade out for little items that you bring with you on your hunt. Next time we'll try for one of these. :)
After you've found a "cache" you can go back to the Geocaching.com website and log your find and even leave a note for the person who hid that particular cache.
As I mentioned already, this first outing provided us with an unexpected history lesson. There were also other teachable moments that popped up during our treasure hunt:
-Geography: learning to read and use the compass on the GPS
-Math: measuring distance and comparing that to the GPS data
-Nature study: What caused a knothole in this tree?, What kind of tree is it?, Why is the sky that pretty pink color?, etc.
-Writing: Of course if you really wanted to extend the educational value of a geocaching trip, you could have your child narrate the adventure after you return home. We didn't do this, but we'll give it a try in the future.
And of course, just being outside in God's awesome creation making memories with your family is the greatest benefit of all.
Now if geocaching sounds fun to you, but you do not own a GPS, there is an alternative called letterboxing, which only requires a compass from what I understand. You can find more information on letterboxing
here.
I hope this has piqued your interest in a fun outdoor hobby you can try with your family. It could make for some memorable field trips!
If you decide to give either geocaching or letterboxing a try or if you're already a fellow treasure hunter, please leave me a comment. I'd love to hear about your own adventures!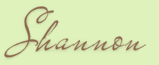 Geocaching is an outdoor treasure-hunting game in which the participants use a Global Positioning System (GPS) receiver or other navigational techniques to hide and seek containers (called "geocaches" or "caches") anywhere in the world. A typical cache is a small waterproof container containing a logbook and "treasure," usually toys or trinkets of little value. Currently over 800,000 geocaches are registered on various websites devoted to the pastime. Geocaches are currently placed in over 100 countries around the world and on all seven continents, including Antarctica.