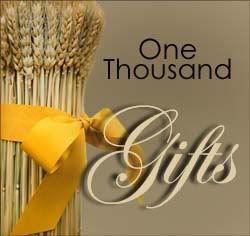 I am thankful for...
56. A roof over our head
57. Clothes to keep us warm
58. Food to nourish our bodies
59. Freedom to worship God in public
60. Friends who love deeply
61. Vitamins to keep us healthy
62. Two working cars
63. Health insurance
64. Electricity
65. Internet access and telephone
It may seem strange that my list today has so many material things on it, but some events have occurred in the last few days which have reminded me that these are things I often take for granted.
I praise God for the many blessings that He pours out on us.