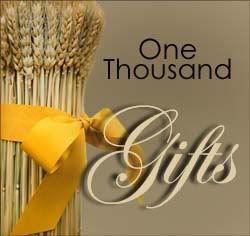 36. Our new friends, Kim and her sweet children
37. Field trip to the Children's Museum with those new friends!
38. Children who make me laugh
39. an awesome MOPS meeting last night
40. phone calls to and from very old college friends (Laura and Lori)
41. Children willingly (and even cheerfully) doing clean-up tonight!
42. a new Bible study opportunity with wise and godly women
43. possible pre-school homeschool coop with families at church (The desire for this had been on my heart, but I had not had the chance to see if others were interested. And lo and behold, another Mom came to me with the idea last night at MOPS!)
44. good vitamins
45. our treadmill (Yes, I'm actually using it now. LOL!)