After being out of town for the last two weeks, I felt a bit rushed to get home and get things ready for Christmas. I realized very quickly that it was not all "going to get done". All the normal decorations may not get up, the normal amount of baking won't happen, and I won't be sending out our regular 150 Christmas cards - they will be New Year's Cards more than likely!
All that to say, I really want to focus on the real meaning of Christmas this year with the kids. Yes, we will be going to visit Santa and we've already watched Rudolph and Frosty a time or two, but I want to continue our traditions that focus on Jesus and maybe add a new tradition or two.
This year I made an "Advent Chain". Each day we remove a link and countdown the days until Christmas. On the inside of each link I've written a special activity that we can do together as a family. Some are "fun" things like watching a Christmas movie while sipping hot chocolate. Some are more outwardly focused such as going online to choose our Operation Christmas Child gifts. (This is what Aunt Tara and Uncle Gary request each year for their Christmas gift, and we enjoy choosing a special gift from the Samaritan's Purse catalog.) Below is the photo of our chain. I meant to take a picture before it got so short, although it only had fourteen links to begin with! The kids ask first thing every morning if it's time to take down a link, and I try to hold them off until afternoon because so many of the activities are things I had planned on us doing in the evening (like going to see Christmas lights in our jammies).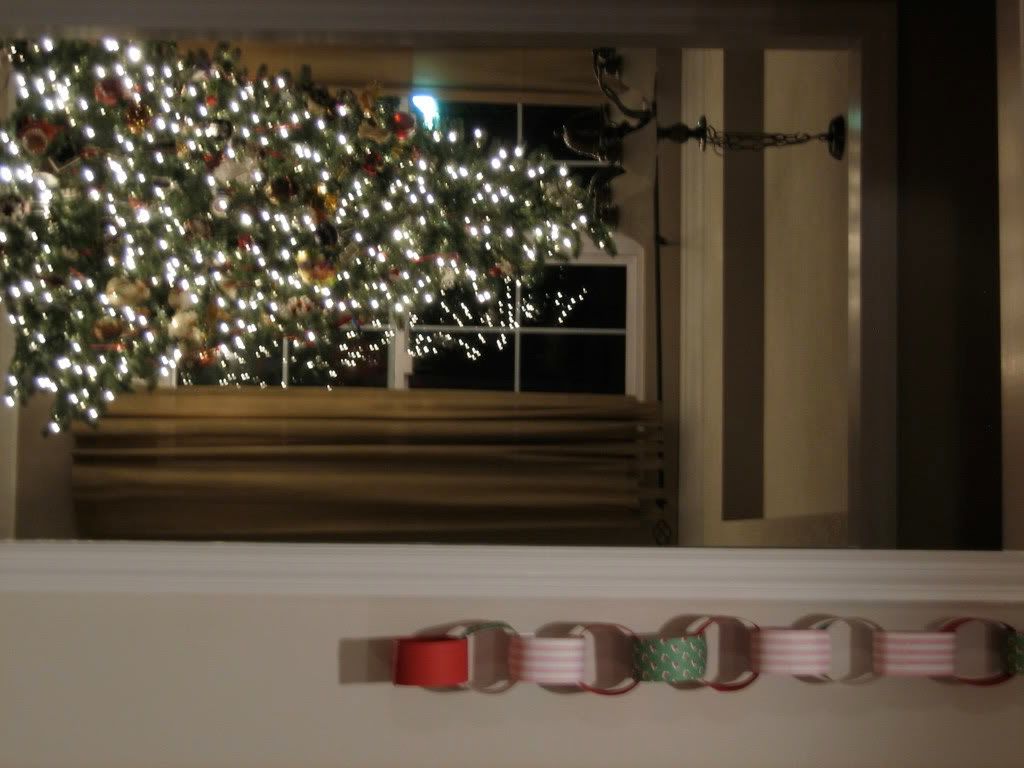 A few other activities I put inside the links:
•read Gingerbread Baby and decorate a gingerbread house
•watch a favorite Christmas video
•bake Christmas cookies
•playing a board game
•make apple-cinnamon ornaments
Hope you're enjoying this Advent season!