Last year we had teatime on a few different occasions. The children loved it, but we never made it a regular part of our routine. So this year we are going to have teatime once a week, usually on Tuesdays. It's usually just Superman and myself around the tea table because the girls are napping. But this week they were up earlier than usual, so they joined in the fun! This week, in honor of fall, we opted to have apple cider in lieu of tea, and Superman wanted his with marshmallows in it. I thought, ooh yuck! But actually it was quite good! Here are a few pics.:
I'm not ready to trust Sweet Pea with my fine china yet, so for now she's using her standard sippy cup!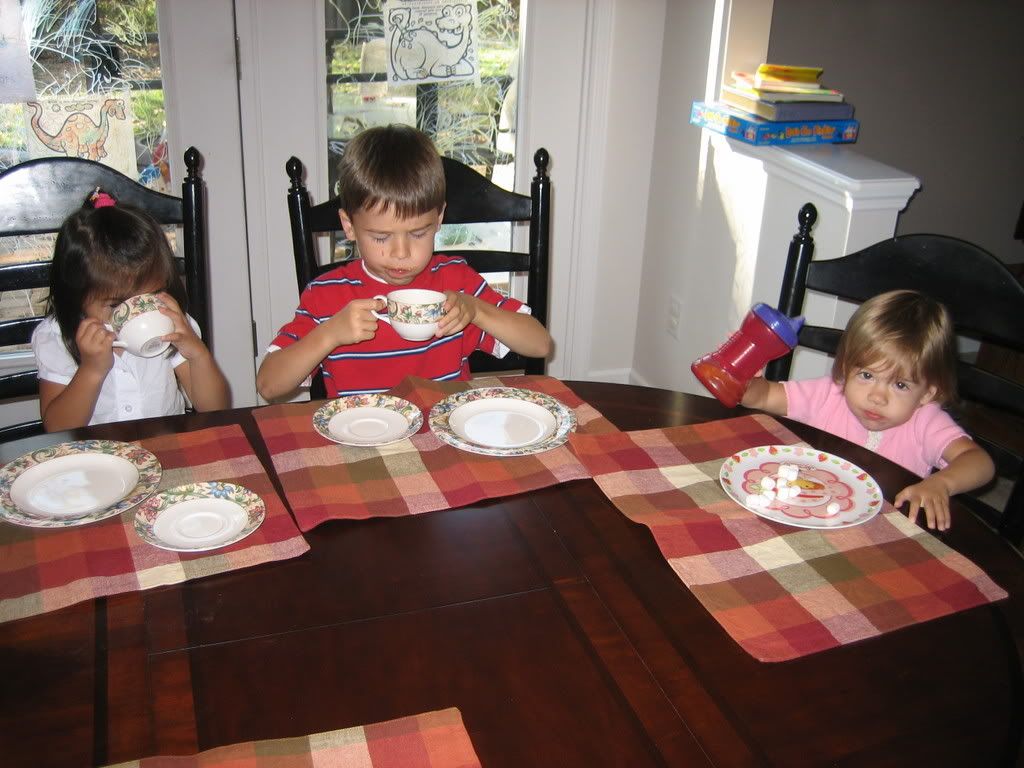 Giggles thinks "toasting" is hilarious!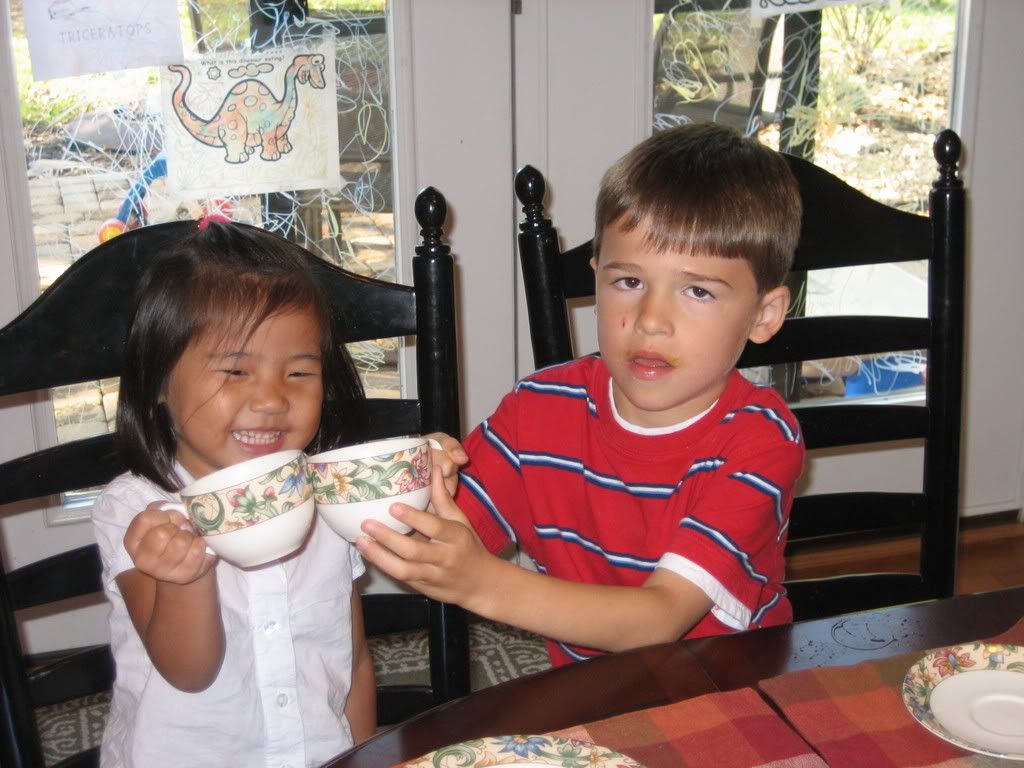 As long as she doesn't have to stay seated, Sweet Pea thinks teatime is great!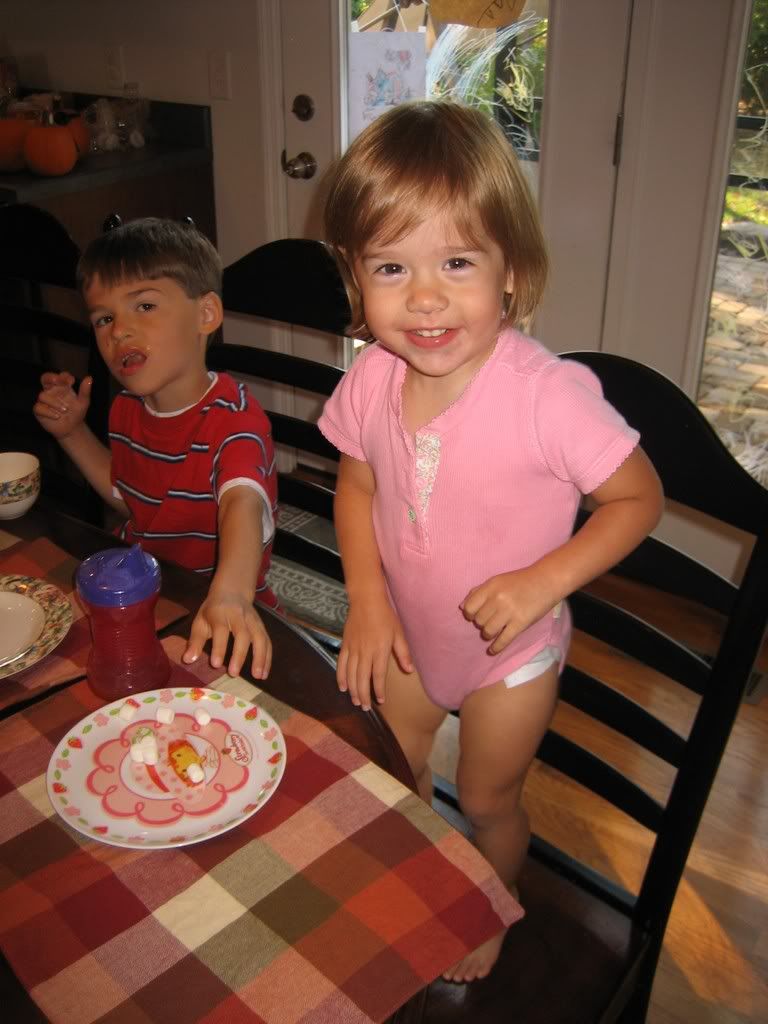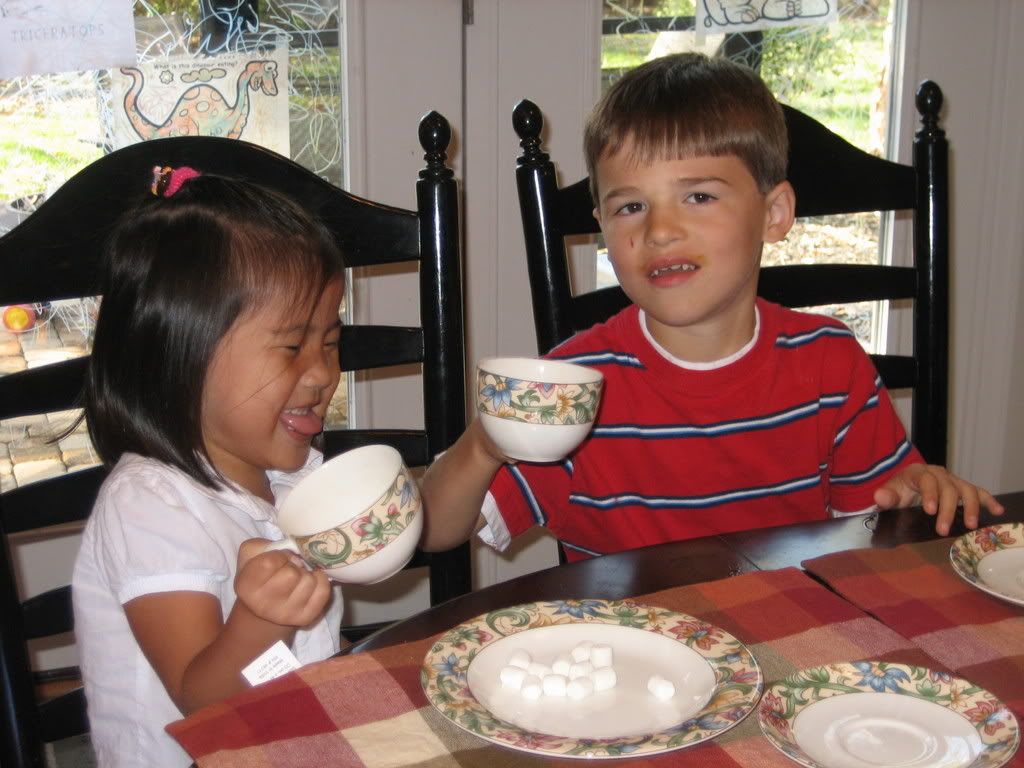 At teatime we usually listen to some classical music. This week we chose some movements from Handel's Watermusic Suite (one of our favorites around here). Sometimes I'll read poetry. We like to hear selections from A. A. Milne's When I Was Very Young. Some weeks we'll just sit together and have a nice chat. I think that's my favorite kind of tea time.