We've been in France for two weeks now, first with the Bleriot Family in the Glorious Flight and now with Madeline. We have had so much fun visiting this beautiful country! Last week we "visited" some of the famous landmarks featured in the book Madeline and especially focused on the Eiffel Tower. I found directions for building a model of the tower with legos. If you're interested, here is the link. I supervised and helped out some, but they did quite a bit of this themselves. They especially liked making the red-blue pattern in the tall skinny part of the tower.
They can now locate France, England, the English Channel, and Paris on a map of Europe. We colored maps and flags, continued to add to our French vocabulary, and over the weekend Superman and Giggly Girl cooked a "French Feast" for their Daddy. Using recipes from the Five in a Row Cookbook and the FIAR archives, we prepared a fruit and cheese tray (real Camembert cheese - the kids loved it!), French Onion Soup, Quiche Lorraine, Raspberry Crepes, and Chocolate Pastries. They did most of the work. I cooked the French Onion Soup and put things in the oven, but they did the rest! We were so proud of them. They hung in their for a long time preparing this feast, and they were really pleased to present it to their Daddy. They even managed to tell him the French names for most of the dishes. It was really a fun night with everybody pretending to be fancy and using their best manners for this five course meal!
Watch out Food Network, here come your next two star chefs!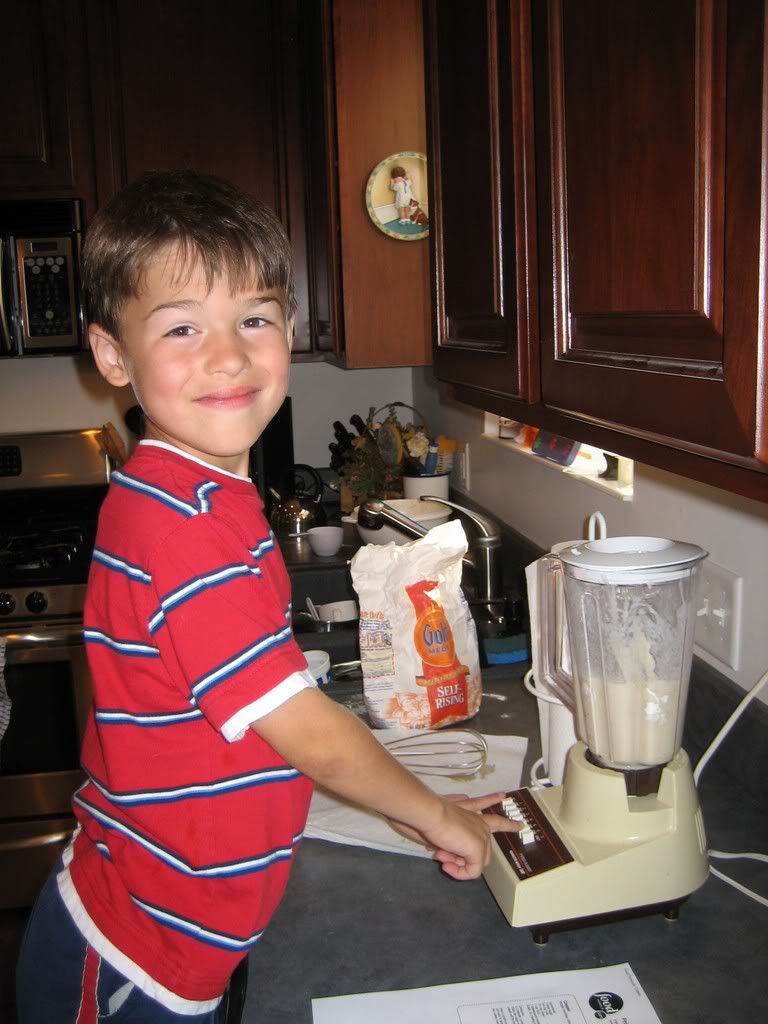 Superman preparing the crepe batter - operating the blender is so much fun!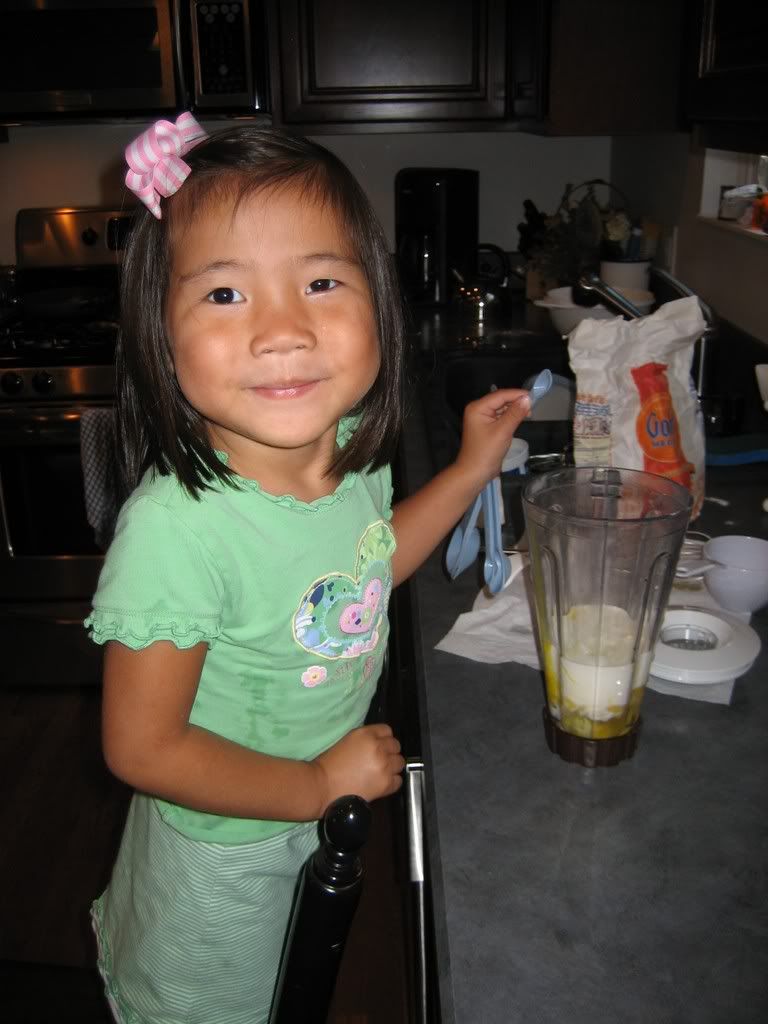 Giggly Girl blending the quiche filling - she even cracked eggs like a pro!
The Quiche Lorraine is ready to bake after much sampling of the gruyere cheese!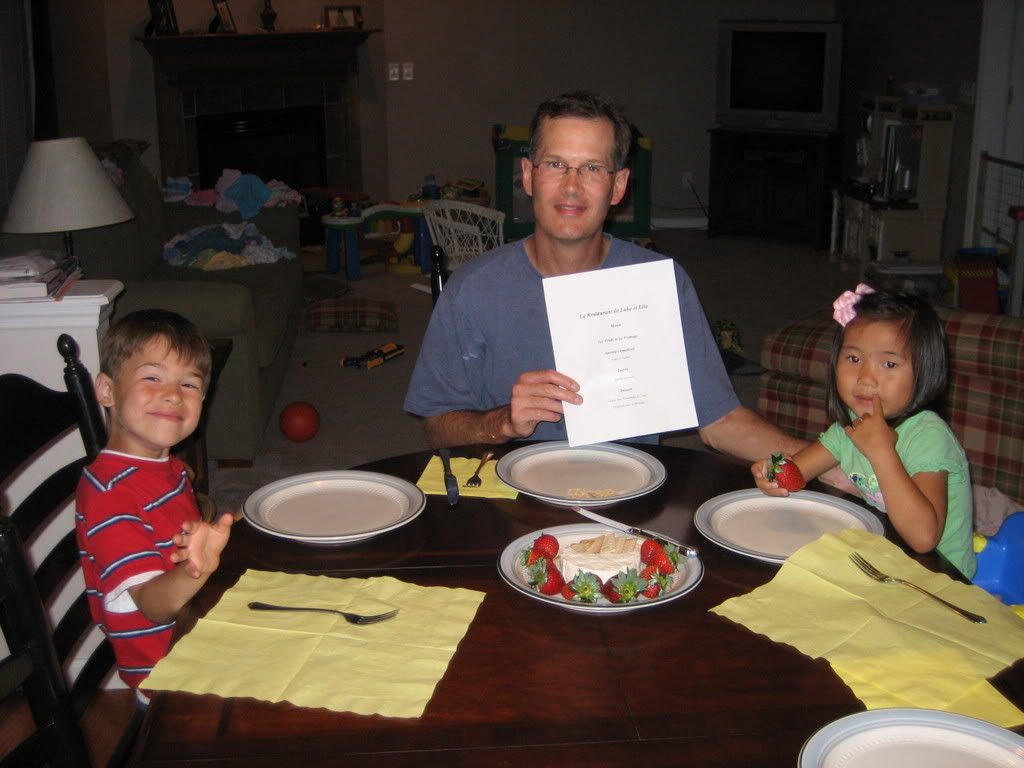 Translating the menu for Daddy
And now the best part - we finally get to eat the feast!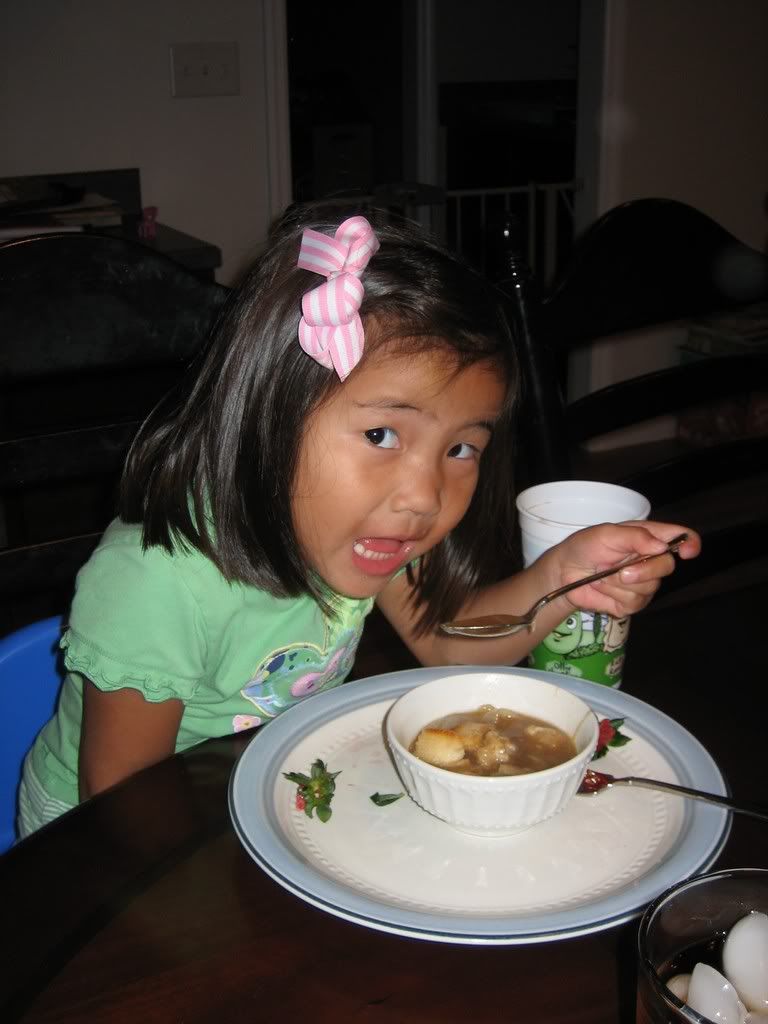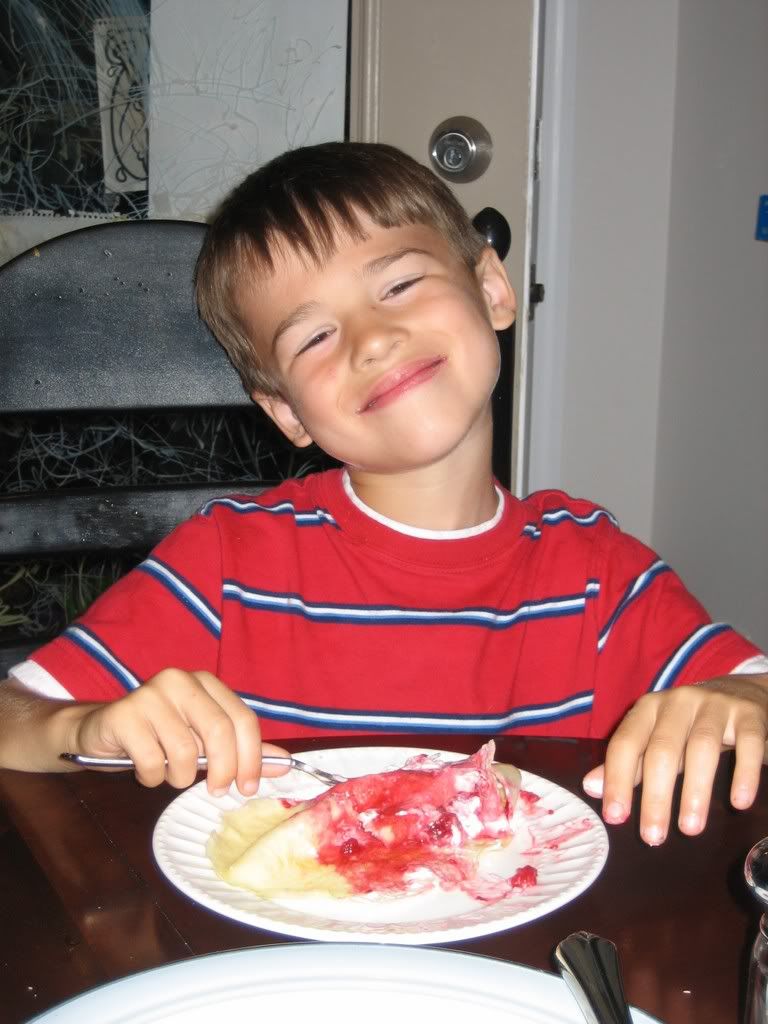 This week we'll be finishing up Madeline as we focus on healthy habits and the human body. I'll post more later in the week!