Our two-week unit has extended to three! We've got some sick little ones around here, which has relaxed our schooling a bit, plus we've enjoyed our study of dinosaurs so much we just don't want to say goodbye to them!
Yesterday we read some more from What Really Happened to the Dinosaurs? Then we built a volcano from mud and erupted it with baking soda, vinegar, and red food coloring. Superman and Giggly Girl loved this! We did it several times and will probably play with it again tomorrow.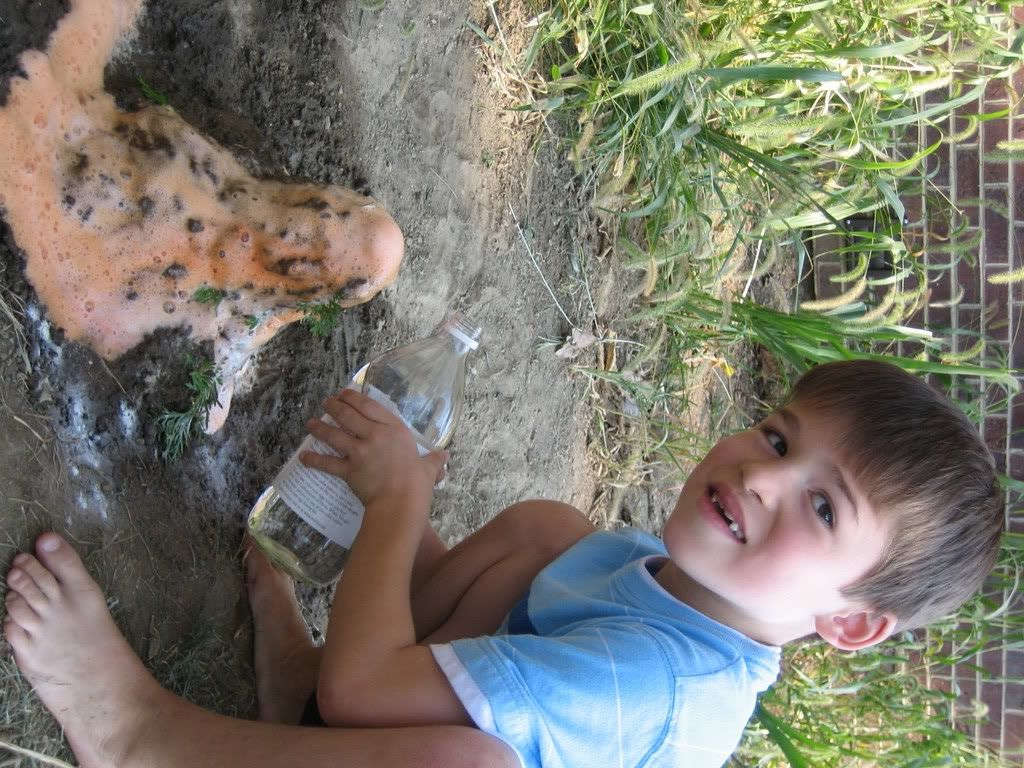 Yesterday we finished up our cast fossils using the fossil imprints we made last week. The kids enjoyed this too, although it took some patience on my part. (I don't naturally enjoy working with messy stuff like plaster of paris, but I'm trying hard to overcome this because the kids love it sooo much!) You can find the directions for this activity at Homeschool Share. Just scroll down to Day 6 in the Dinosaur Unit. So much of what we did came from this terrific unit plan. Thanks again, Ami, for all of the hard work and time you put into writing this!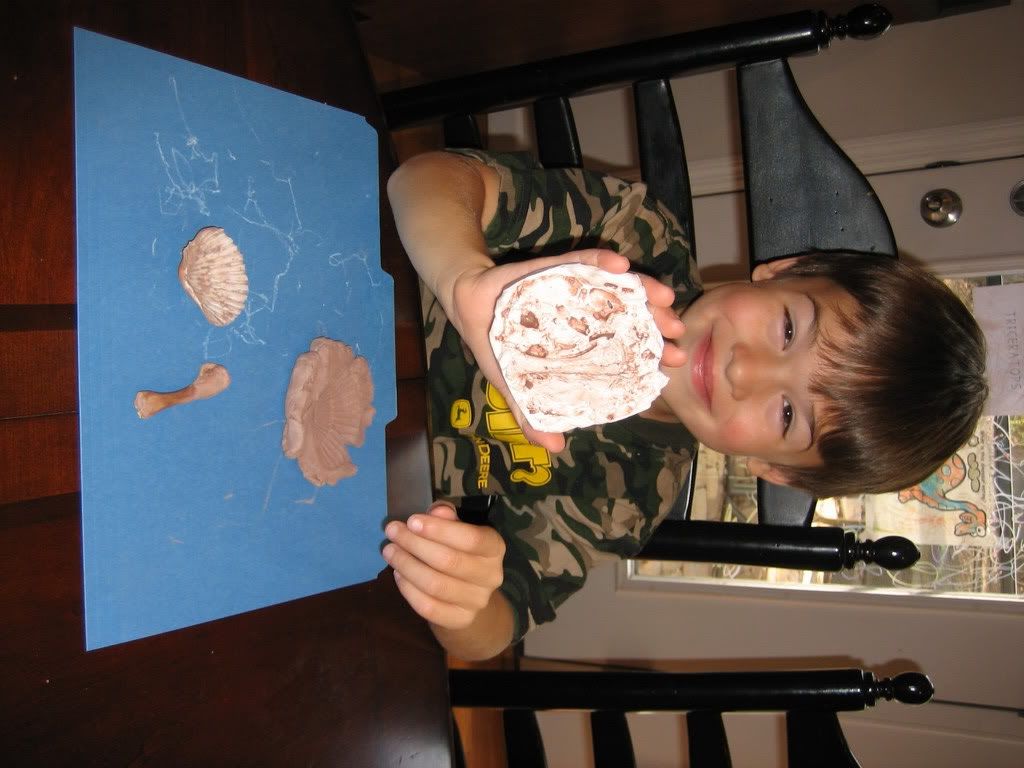 This has been such a fun unit! Hopefully tomorrow I'll have time to post lapbook photos and our dino. book list. If you want to see more of our dinosaur adventure just click on these entries: Field Trip, Bones, and Best Laid Plans.