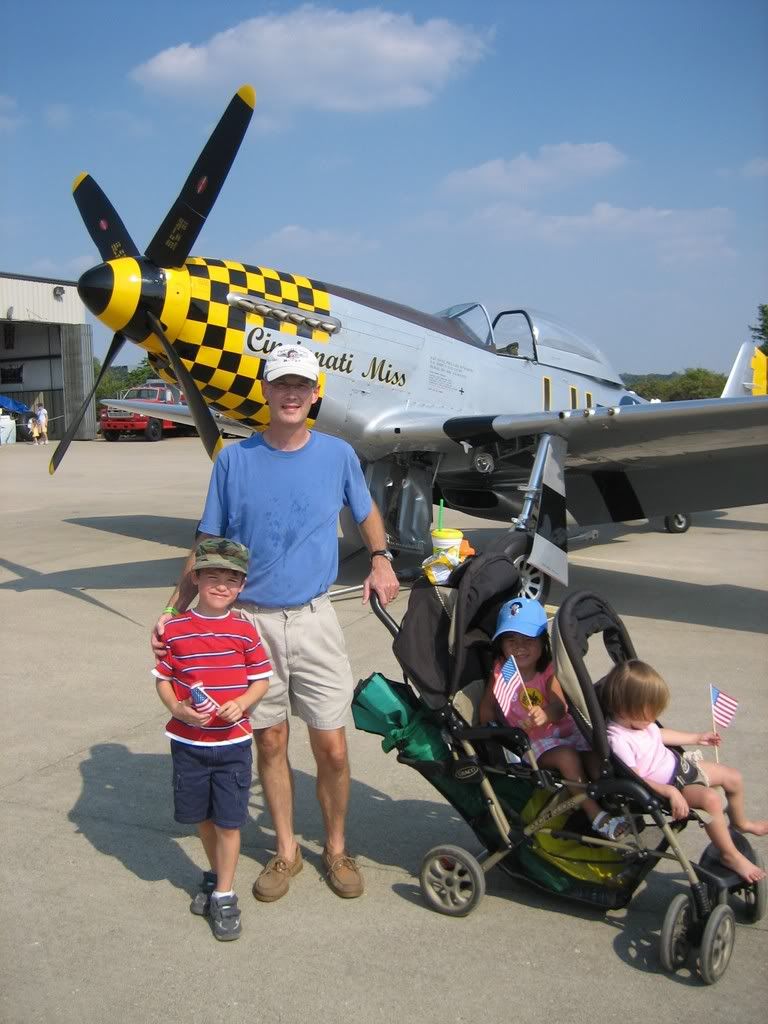 I am so excited because this week we "rowed" our first official Five in a Row title of the school year. I chose The Glorious Flight to coincide with a local airshow that we went to last weekend. (See pics. above and below.) It was soooo hot, but we had a ball and saw some wonderful aerobatic flying!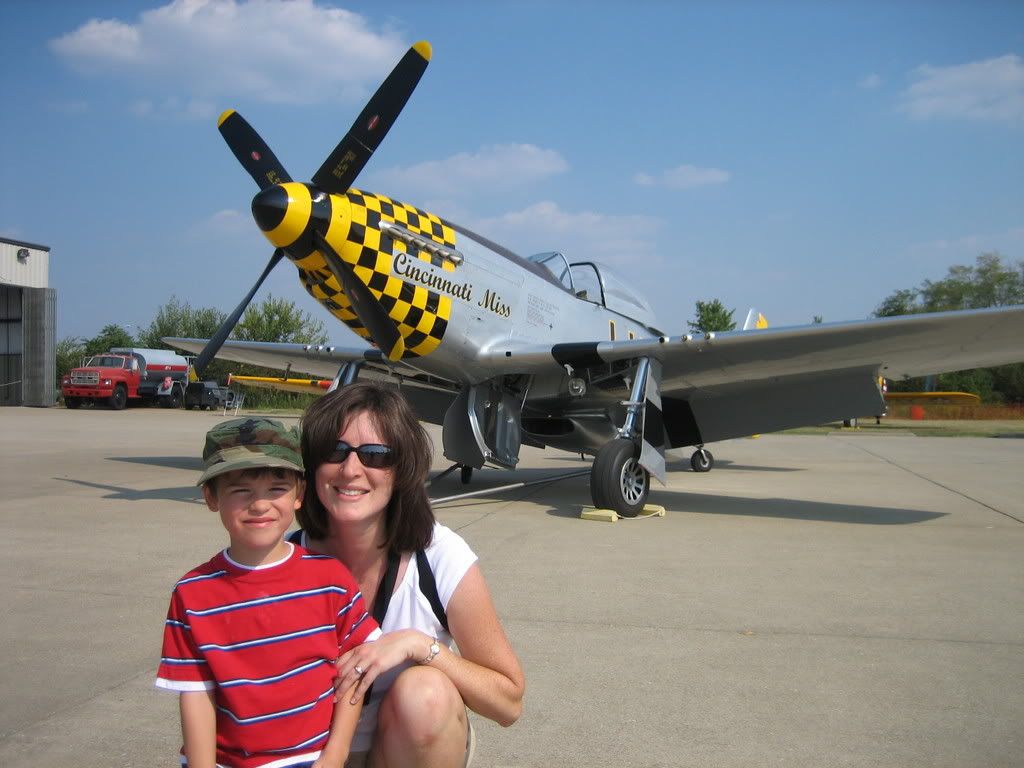 My kids are avid airplane fanatics, so this book was a natural hit around our house this week. Here is what we've done so far:
-We've focused quite a bit on geography. Both Superman and Giggly Girl can locate France, England, and the English Channel on the map of Europe. We also enjoyed looking at pictures of the White Cliffs of Dover and Dover Castle.
-We've learned to count to eleven in French. Yes, eleven, not ten, because it was the Bleriot XI that crossed the channel! :) We've learned a few other French words and tried some Camembert cheese during our Tuesday Teatime. (We'll be doing more with France next week when we row Madeline.)
-We've discussed other modes of transportation. The kids came up with a list of 18 different things and surprised me with some that I had not thought of like "sled" and "sky-diving".
-We've used some lessons from the FIAR Character Supplement including things we do as a family and how God is with us even when we feel all alone.
-On Thursday we had a substitute teacher - Daddy! He did an excellent job of teaching the kids about the parts of an airplane and the pilot alphabet. He showed them how to spell their names using the special "Pilot talk" (alpha, bravo, charlie, etc.). They loved having him teach, and it was fun for me to listen in on some of that.
-We'll be finishing things up this weekend, as we talk about inventors. Kurt's grandfather was an inventor, and we'll be putting him on our timeline and in our notebook as we put those pages together tomorrow. I'm also hoping to do a field trip to the Wright Patterson Air Force Museum either Sat. or Sun. They have got some really amazing aircraft there, and they even have a Bleriot XI!
Finally, we've read some wonderful go-alongs this week that I'll share here:
Amazing Flying Machines (Eyewitness Juniors)
The Airplane Alphabet Book by Jerry Pallotta
First Flight (The Story of Tom Tate and the Wright Brothers) by George Shea
Lindbergh by Chris L. Demarest
My Blue Boat by Chris L. Demarest
Humphrey, Albert, and the Flying Machine by Kathryn Lasky (very cute book that my kids really enjoyed)
Kids' Paper Airplane Book by Ken Blackburn
and other assorted airplane picture books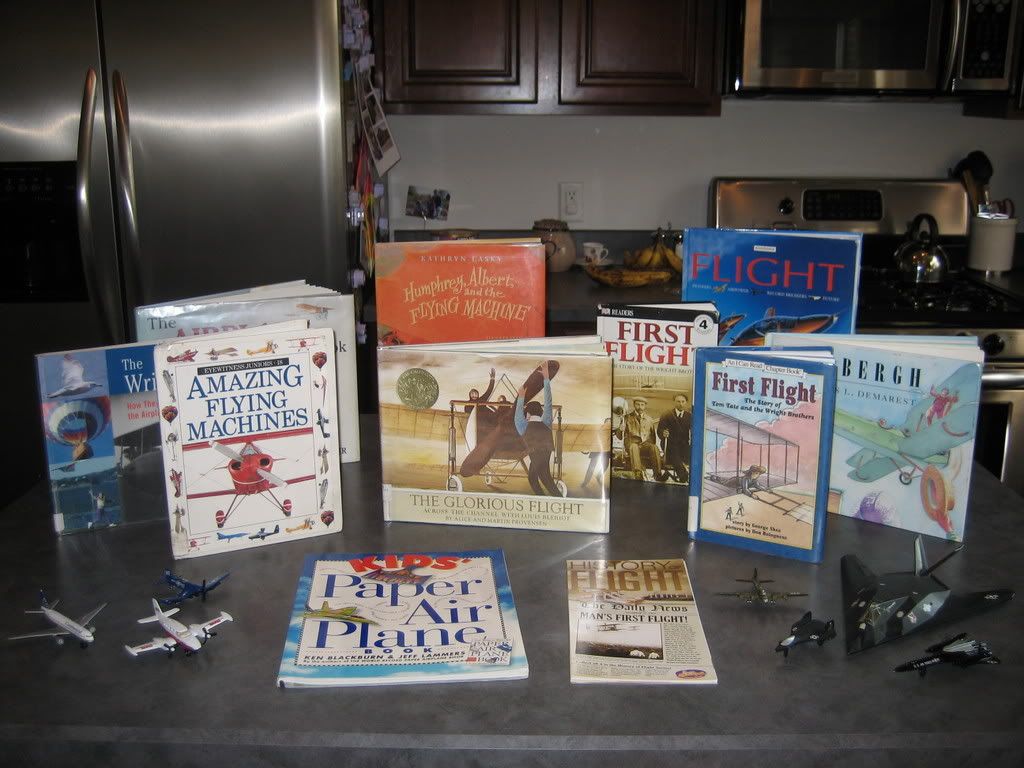 This has been a fun week. As I sit here and type, I'm thinking that we might just extend this unit into the first couple of days of next week because there are several more activities that I think the kids would really enjoy. Stay tuned!