On Tuesday we headed to Indianapolis to the Children's Museum to meet up with Marcy and Ben from the FIAR boards. Marcy's friend Valerie and her daughter Madison also joined us, and it was a real pleasure to meet these ladies and their little ones in person. That in itself was worth the two hour drive, making the museum the icing on the cake!
The highlight exhibit was the Dinosphere, which was obviously why we chose this museum. This is one of the largest collections of actual dinosaur bones (not just casts) in the country. It really was quite amazing to see. The exhibit has a sort of dome ceiling onto which images are projected (night sky, daytime sky, teradactyl flying, etc.). The reconstructed dinosaurs are situated amongst a very realistic jungle setting with really convincing sound effects (thunder, rain, dinosaurs roaring, jungle noises). They also have a re-created Dino dig site where the kids can actually work on digging up a dino. skeleton, a Paleo lab, and a neat play area complete with dinosaur costumes for dress up. (These were Giggly Girl's favorite!)
After spending quite a lot of time there, we coaxed the children into moving on to other parts of the museum. (I think they would have been content to stay in Dinosphere the whole afternoon!) We toured all four stories, but I have a feeling that there were still some things we did not see (and we were there for 4 hours). I told Marcy that if we lived even an hour closer I would by an annual pass. O.K., so as you can see, I highly recommend this Children's Museum if you're in the area (or even within a couple hours' drive). Here are just a few of the adventures from our day: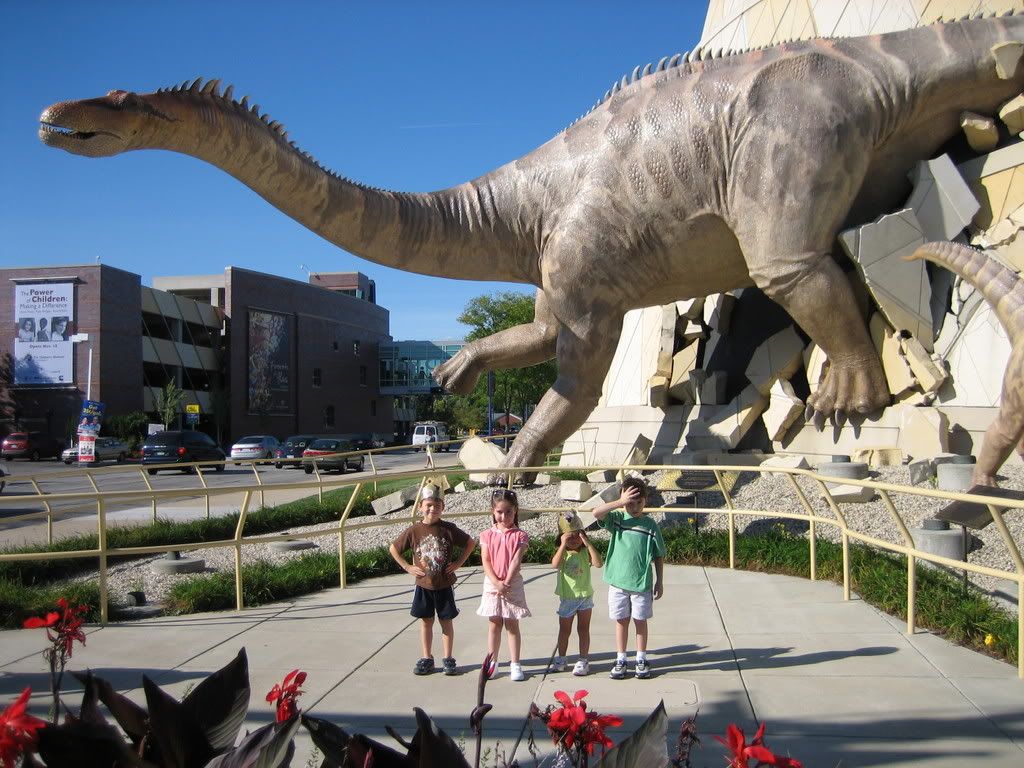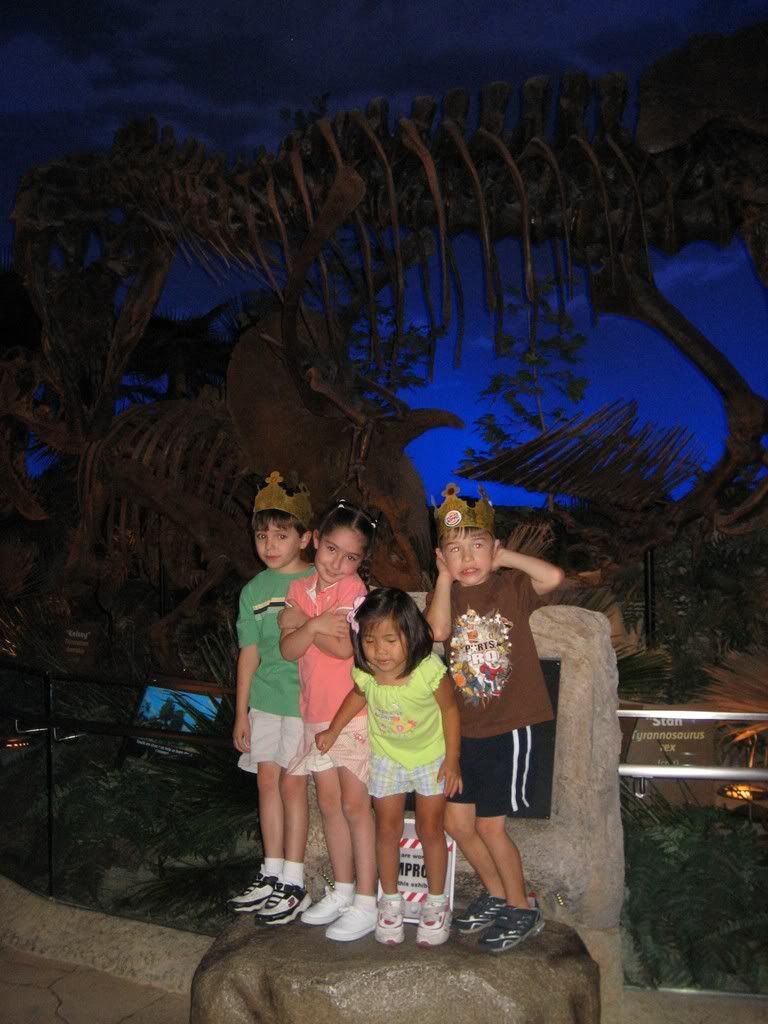 All of the kids had a blast together, as did the Moms! Ben, Luke, Madison, and Ella quickly became best buddies, and we look forward to hopefully seeing them at a Mid-west FIAR get-together in Louisville really soon!
So there you have it - our very first field trip of the year, and it was a winner.