We've done so much since I last posted, but I've only got time to post the last of our dinosaur stuff here right now.
We made lapbooks to summarize everything we had learned in our dinosaur unit. The kids worked really hard on the items that went into these, and they really got into decorating their front covers. Here are a few pics.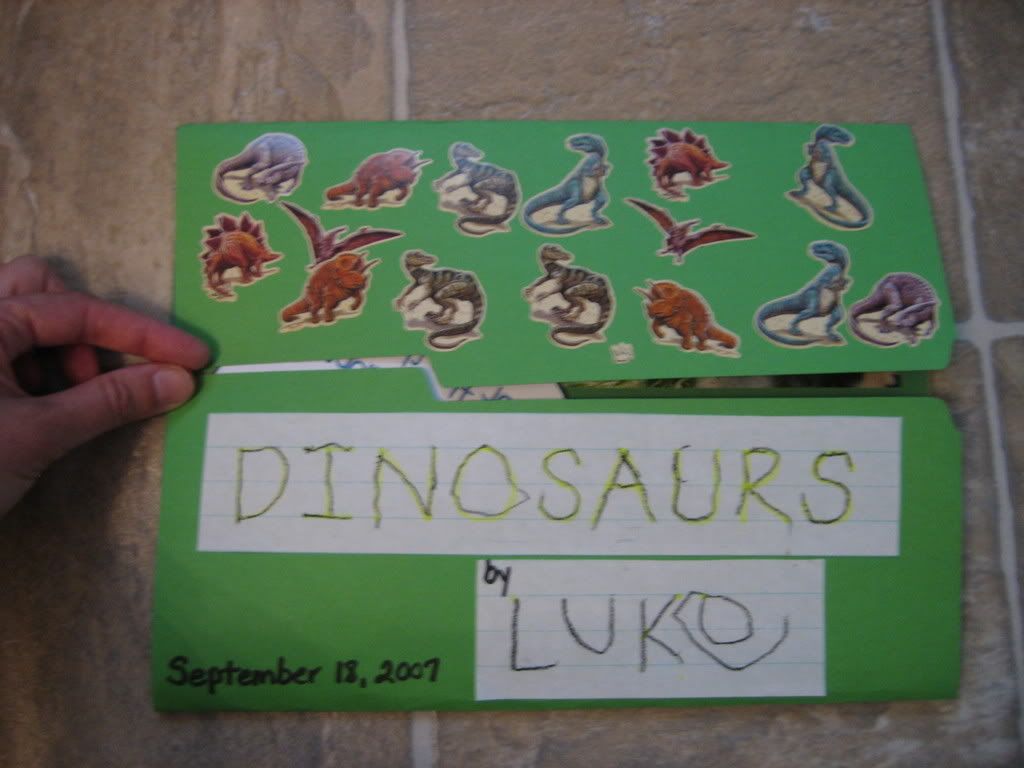 Front Cover - Luke traced "Dinosaur" and free-handed his name. A huge accomplishment for him!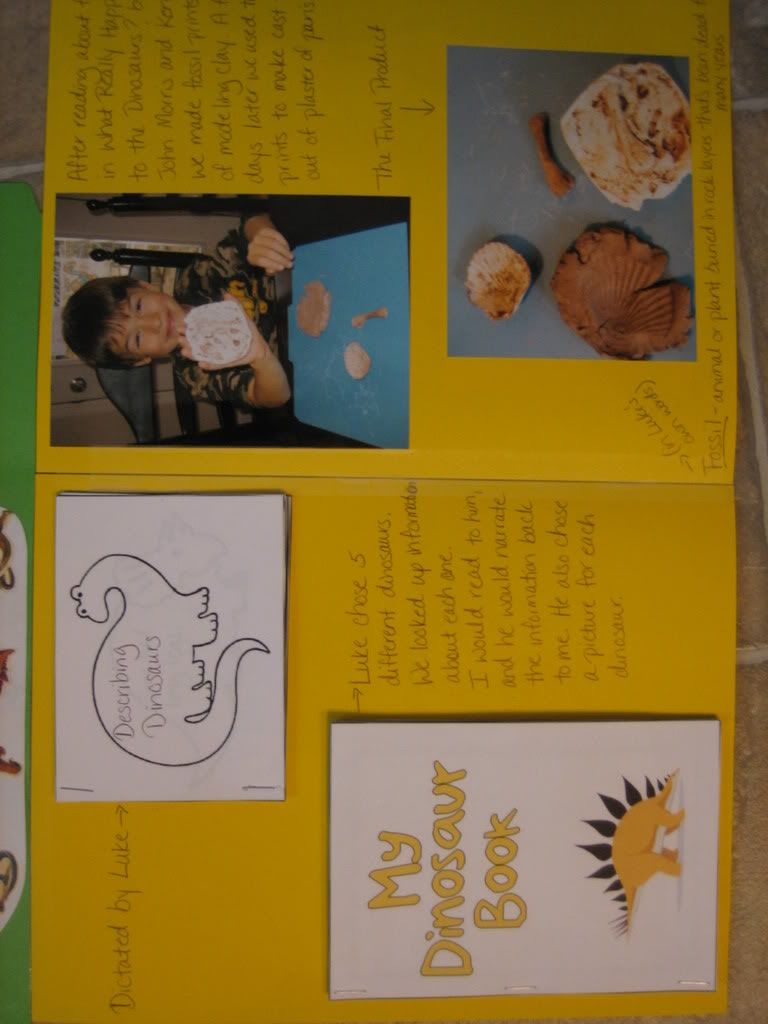 The top book has descriptions of dinosaurs that Luke dictated to me. The bottom book contains mini "reports" on five different dinosaurs. Luke chose the dinosaurs, a picture to go with each, and dictated the info. to me about each one. Opposite page: photos of our fossil project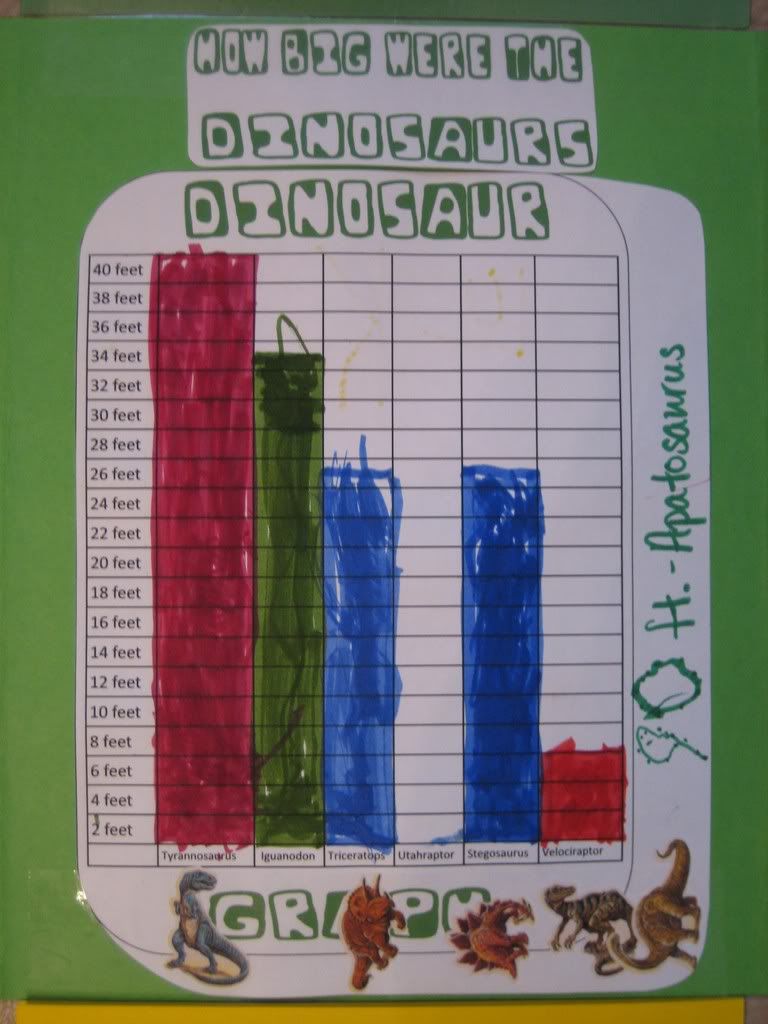 This was a graph that shows the measurements of a few different dinos. We went out in the backyard and marked off all of their lengths with a (very long) tape measure. This was a fun activity. The kids really were amazed to see how large and small some of these really were. Especially Apatosaurus - he was 90 ft. long!
These are just a few pages from the lapbooks. We also included our Scripture memory verses (Psalm 8:1-4), our reading list, and some other projects and pictures.
And finally, here is a list of books we really enjoyed during our study of dinosaurs. Hope you find these helpful!
What Really Happened to the Dinosaurs? by John Morris and Ken Ham
Dinosaurs of Eden by Ken Ham
Bones, Bones, Dinosaur Bones by Byron Barton
If the Dinosaurs Came Back by Bernard Most
Dinosaurumpus by Tony Mitton
Four and Twenty Dinosaurs by Bernard Most
Raising Dragons by Jerdine Nolen
Edwina, the Dinosaur Who Didn't Know She Was Extinct by Mo Willems
How Do Dinosaurs Say Goodnight?
and other books in this series by Jane Yolen
All of these were terrific. Superman and Giggly Girl are still asking me to read them, even though we've already started a new unit!